Emergency First Aid at Work (EFAW)
Emergency First Aid at Work (EFAW)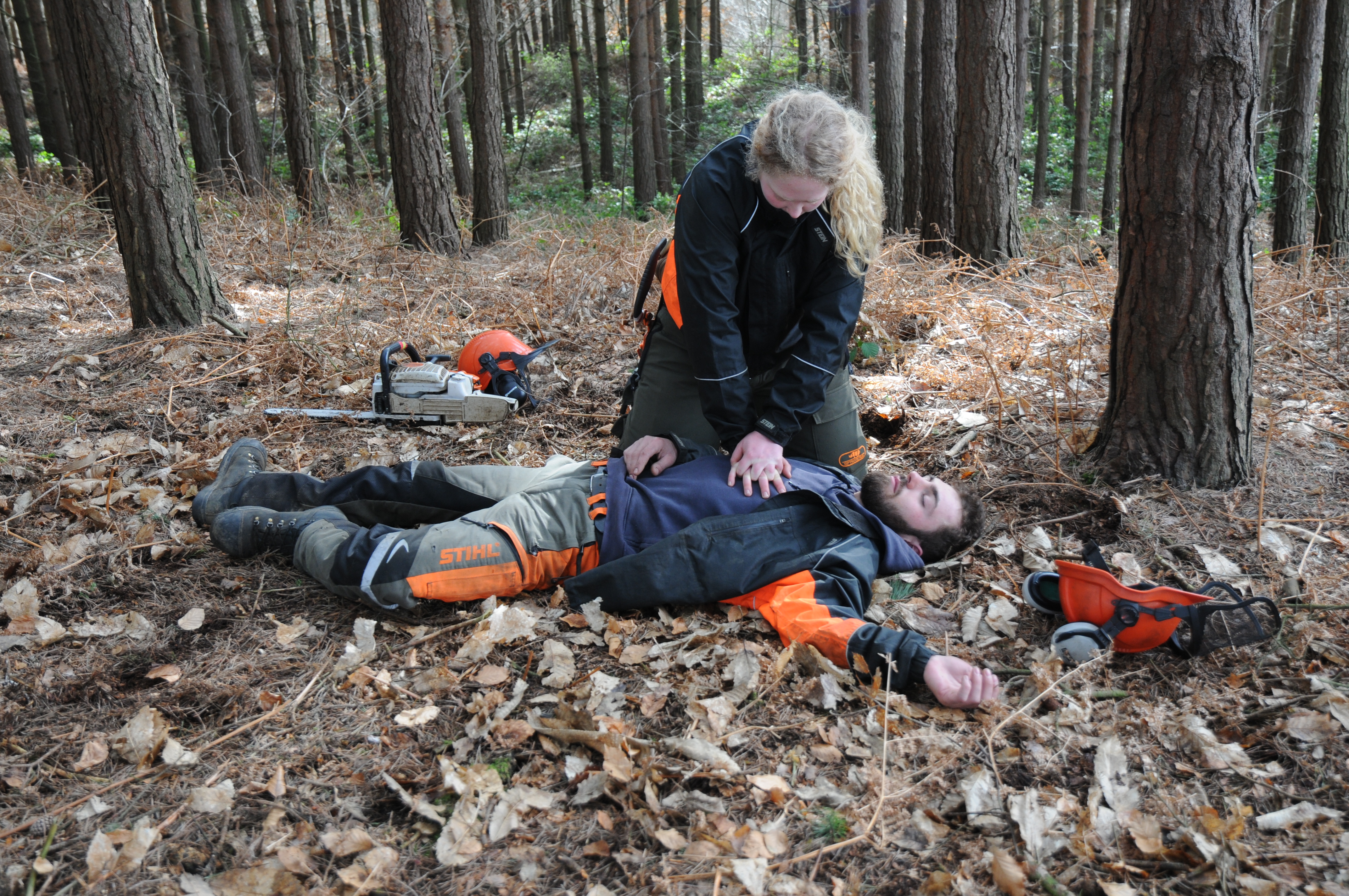 Our one day integrated training and assessment course in Emergency First Aid at Work is available to you if you work in any industry, and you need to ensure that you have the relevant training to carry out first aid. Our Emergency First Aid at Work course ensures that you learn the key techniques in order to administer simple but sometimes life-saving techniques. Once the one day course has been completed you will receive a certificate of training in Emergency First Aid at Work.
The EFAW is a one day course that covers the 
minimum standard syllabus.
On completion of this course you will be able to:
Understand the role of the first aider, including reference to:


The importance of preventing cross infection
The need for recording incidents and accidents
The use of available equipment.

Assess the situation in order to act safely, promptly and effectively in an emergency.
Administer cardio-pulmonary resuscitation (CPR).
Administer automated external defibrillator (AED)
Administer first aid to a casualty who is choking.
Administer first aid to a casualty who is wounded or bleeding.
Administer first aid to a casualty who is suffering from shock.
Provide treatment for minor injuries including small cuts, grazes, bruises, minor burns, scalds and small splinters.
This qualification is the minimum that anyone in a working environment should achieve.
This course is pre-requisite for the Forestry First Aid +F course should you also be interested in attending this course.
Cost per course
£110 per candidate + VAT
All successful candidates will be awarded a Forestry First Aid Certificate from First Aid Awards (FAA)
The FAA is a Forestry Commission approved awarding body 
**photos provided by Roy Hopkins