Dismantling / Rigging – CS41 210318
21 Mar 2018 – 23 Mar 2018
This dismantling and rigging course run over 3 days, prepares the candidate for the NPTC assessment CS41. Candidates are expected to remove 3 branches, then climb a pole on spikes and remove several sections – some thrown, some pushed off on a hinge, and some roped down.
Course Title: Dismantling / Rigging – CS41 210318
Start Date: 21 Mar 2018
End Date: 23 Mar 2018
Location: Kingswood Training Centre
Places: 4
Places Remaining: 1 **Last Place**
Optional Assessment Fee: £165.00
Assessment Date: 24 Mar 2018
Course Price inc. VAT: £450.00
Course Total Price inc. VAT: £615.00

Tags: CS41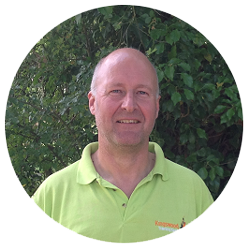 Richard Olley
Director and Instructor I started my tree surgery business in June 1987 – four months before the famous hurricane that uprooted several million trees in the South East. I built the business up, gradually taking on more staff, and building a sound reputation with a wide range of domestic, commercial and Local Authority clients. After 15 years I decided to become an instructor, so I handed the day to day running of the business over to my manager, Chris Mepham, and applied to join the Lantra Instructor Training Scheme. I passed all my exams and assessments at the first attempt and qualified to teach the full range of arboricultural skills, from ground based chainsaw right through to dismantling, including woodchippers, stumpgrinders, polesaws, hedgecutters, brushcutters and MEWPs. Two years later I also became an NPTC Assessor and am qualified to assess all the skill areas that I teach.